Taking a mental (and physical?) break from our little yard makeover. Plans are being made, things are getting purchased. Excitement.
I'm also excited about Summer ending. Whaaaaaat? I know but it hasn't been a great Summer for me and uh, Fall/Winter attire is probably my favorite. It took a long time to realize that. When it's cold I miss the heat, when it's hot I miss the cool cuddle-ready nights. But dressing for our usual 90° Summer days takes waaay too much effort. Basically because you want to be naked, or as close to it as legally  possible.
I have a few items on my list that I'm excited to add on for fall. No surprise that most of them involve footwear.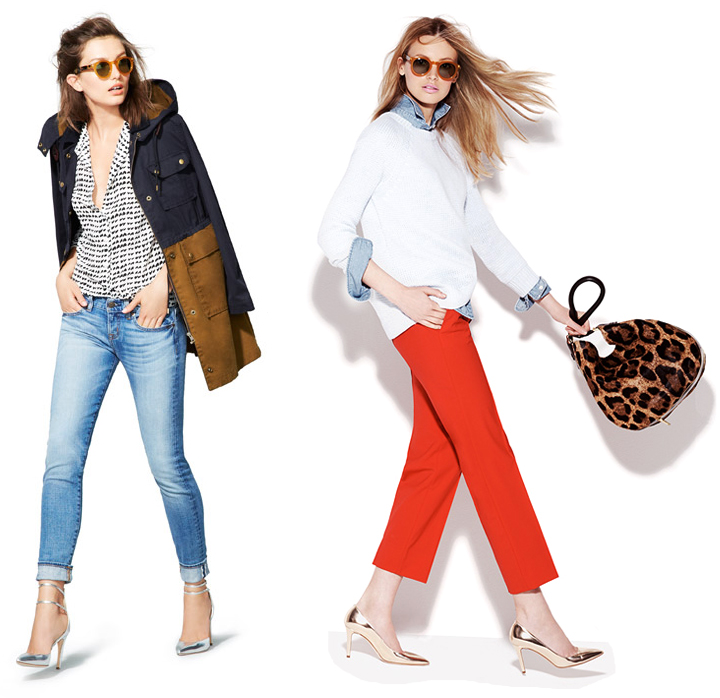 Heavy Metal: J.Crew is telling me I like metallic pumps and I'm inclined to believe them. In case Jenna Lyons is whispering in your ear too…  Strappy pump (above: left): $278, Sloane pump (above: right): $248. Here are some more options I found while digging around.

From left to right: 01.  Zara Strappy pumps, $99.90  //  02. Steve Madden Dnceaway pump, $89.95  //  03. Steve Madden Darrt pump, $55.99  // 04. Nine West x InStyle Genial pump, $79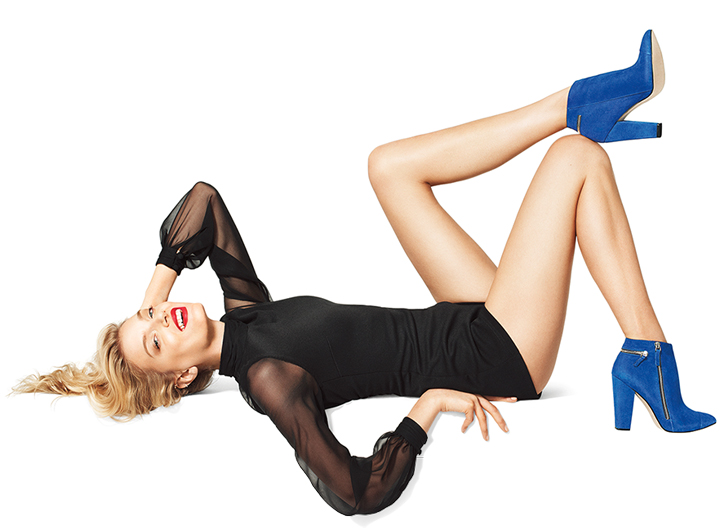 Booted: I've never been the biggest boot fan. They seemed so utalitarian in a totally non-fun way. I usually regret feeling this way when the temperatures drop and I'm stuck with a bunch of cute peep-toe pumps that.. well, you know.. don't keep me warm. These cute boots from Aldo (above: $130) are just what the doctor ordered. Picture them with skinny jeans, a silk printed blouse, blazer and overcoat? Yes, please! Cobalt blue, isn't your thing? Here are a few other not-so-bold options:

From left to right: 01. Zara Suede Heel bootie, $99.90  //  02. Steve Madden Panelope bootie, $99.95  // 03. Nasty Gal Tish beaded bootie, $222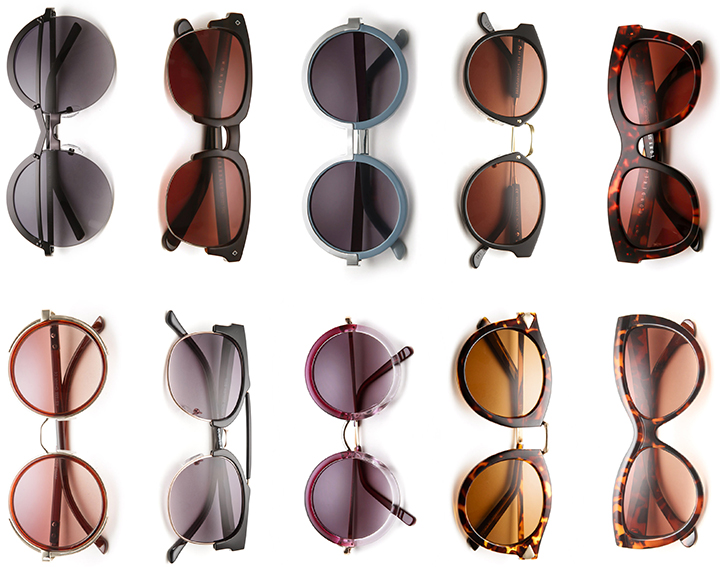 Funk Frames: I need to step up my funky sunglasses (sunglassi? sunglass? whatever) game. I apologize I'm currently feeling some kind of way about linking all of the sunglasses above. They are all from 80sPurple. Top row is the pricey set, bottom row are of the cheap sunny variety ($15 or less). Help yourself. :)
Next time I'll show you guys what I'm coveting in terms of coats and trousers!
♥