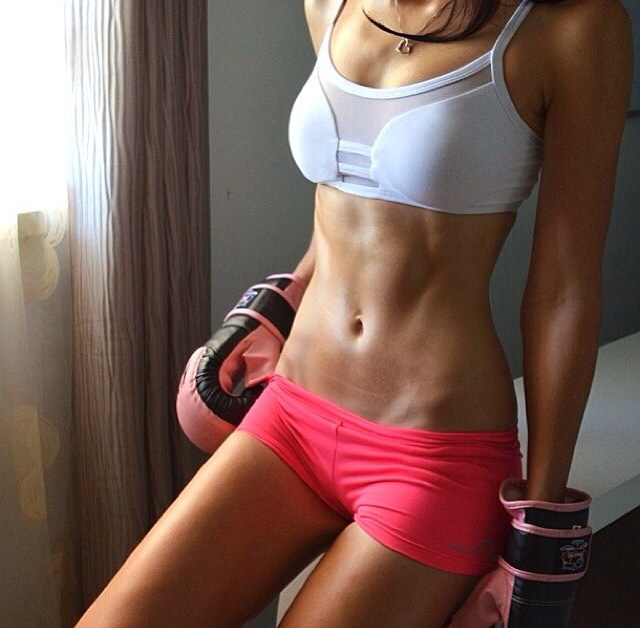 Update: My fiancé and I spoke at length after my last post and while I won't get into specifics… I will say that he's amazing.
We're moving forward, we're growing. I may be taking the growing part a little too literal.
Over a year ago, I wrote about wanting to change my body. For good. I wrote about my lack of discipline in the matter and how I wanted to change it. 1.5 years later, not much has changed except for one unfortunate fact: I'm the heaviest I've ever been. And you guys, I'm so fucking tired of having this conversation with myself. Seriously, I don't want to hear it any more than you do. However, since I feel like my last post sparked some change, however small or new, I thought I'd try doing that with other parts of my life. Overall, I think it really does boil down to the same thing. I'm in a giant rut and it's affecting my mood, my work, my body and my relationships.
So, no more baby steps. I've never been a baby-steps kind of girl, anyway. Giant leaps taken towards specific (realistic) goals. Here's a basic rundown of what my list of goals currently looks like:
Register at a 24 Hour Fitness (just register, nothing more)*
Carve out at least an hour at the gym, 3 times a week
Run around the Rose Bowl at least once a week
Run around the Rose Bowl (approx. 3.1 miles) without stopping
Get a physical
Buy a Microwave + pre-plan dinners
Run the Nike Women's Half-Marathon in San Francisco
A microwave? I know, I know. Mr. Wonderful and I commute about 30 miles to work (each way). In LA traffic that means, 45 minutes on a good day and up to 2 hours on a bad day. That's each way, folks. Needless to say, we're usually tired when we get home every night. Cooking? Pfft, no thanks. Don't get me wrong, I love cooking but cooking after an 8-hour shift and 1.5hr car ride? No thanks. Bring on the sleep. This usually resorts to us being bad about what we eat when we get home. Le fast food, as they say. We hadn't owned a microwave in over 3 years. You read that right, 3 years. I don't know how we did that either but it seemed to bother people who came over for dinner more than it did us. His argument was that food tasted better when reheated in an traditional oven. I could not tell the difference. I'm also pretty sure whenever I would get ready to heat something in the oven, I overcompensated my portion because.. what if I was still hungry when I finished? Wait another 20-30 minutes? Argh. Luckily, my future mother- and sister-in-law pitched in and bought us a microwave for Christmas. It was a beautiful day.
Now, that last one is last on the list for a few reasons. For one, Goal #4 is currently very hard… so I'm a ways from running 13.1 miles. Another reason is that registering for that marathon is a feat unto itself. That shit's popular, yo. 25,000 spots + a gazillion entries = lottery. Considering you get Nike freebies and a Tiffany necklace via firefighter in a tux means it gets more popular every year. I'm not really interested in the freebies, if you've ever seen me around you know that I'm a big Nike fan. They're a big motivator for me. It may be all marketing (really, really good marketing), but for someone who works in marketing that's not a bad thing. If I fail to register for that run, I figure I may be able to find a half-marathon within a month or two of the Nike one. I'll be in SF in spirit, but fingers crossed that I'm actually there.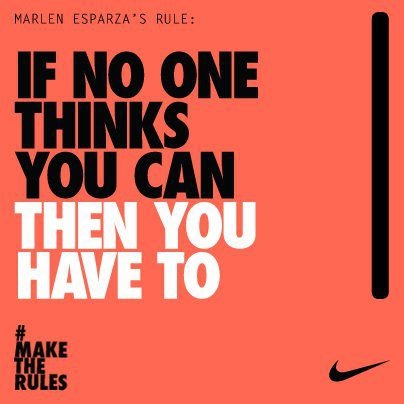 Speaking of motivation, I've been looking for mine. I've been a bit delusional about my weight gain for a few years now. You know how people with eating disorders usually look in the mirror and see a fat slob even though they weigh 90lbs soaking wet? Well, my problem is I see nothing wrong in the mirror. I do, however, see it in the pictures my friends take and post online. It's a vicious thing. Just when I think I've made progress, oh look at those pictures from last night. Horrifying. I'm being hard on myself, but I prefer it that way. I can take it. I've always been the type of person that was easily motivated by being the underdog. I'm too self-aware to attempt things that I'm not naturally good at. That sounds conceited but it's more cowardly than anything. I'm that person that won't try a new thing because I'm pretty sure I won't do well at it. Which leads to people assuming I'm good at most things (optical illusion!). So I don't have anyone in my corner telling me I can't do something. Nobody to prove wrong. So what do I do? How about I try something I know I can't do.  A half-marathon (and one day… a full 26.2). I hate running. I will never like running. My cardio is laughable. Getting my heart rate going usually ends in me puking my brains out. I can't run more than 30 yards without stopping. I don't think it'll ever get easier, but I plan on getting better.
I won't promise you anything. We all know where that gets us. But my list will grow and hopefully I'll shrink.
P.S. If you plan on running the NWM too, here's a nifty guide I found: Snag Your Own Tiffany Necklace: Nike Women's Marathon Tips