So, something amazing happened when I was working on the last post. But first, let's rewind. I used to be subscribed to Design Public's newsletter and let me tell you, it was pure torture so I unsubscribed. Torture because I basically wanted everything and couldn't afford it. One of my biggest wants from them is the Modfire Urbanfire fireplace/chimney.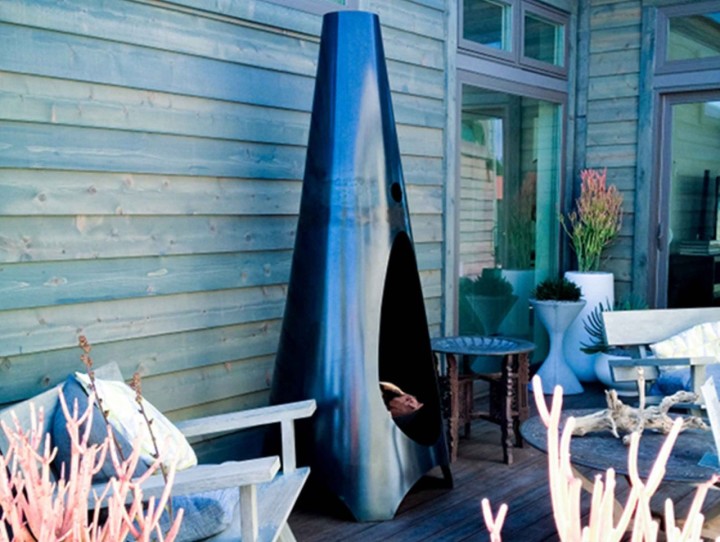 Ignore its surroundings, they didn't treat her well. But yea, $1,350. Thats just a sad emoticon waiting to happen. So it sparked my interest in modern outdoor fireplaces/chimneys. Then, THEN, I come across the Malm Zircon fireplace.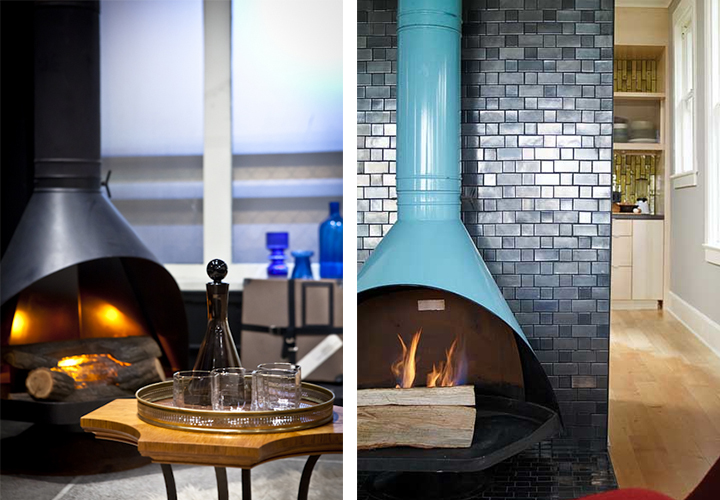 She's been around since 1960. She's sleek, sexy, gorgeous and currently being sold by Design Within Reach for $1,500 in white or $1,900 in black. So.. yeah.
Fast forward to Thursday, I've just finished publishing the last post. I start trolling Craigslist and searching for fire maker thingies.  I kept running into brown, clay looking contraptions that look like they belong in New Mexico. Not hating, just not my style. Just as I had almost given up hope I see a post for items that are "local to your area." Meaning postings that are more than 50 miles away.
*This is where I would post a screenshot of the ad if I had remembered to take a screenshot of the ad*
So we called up the lovely lady, made an appointment to go see her first thing Saturday morning. Now 80 miles there, $60 exchanged, 80 miles back this sexy hunk of metal is now sitting on our deck.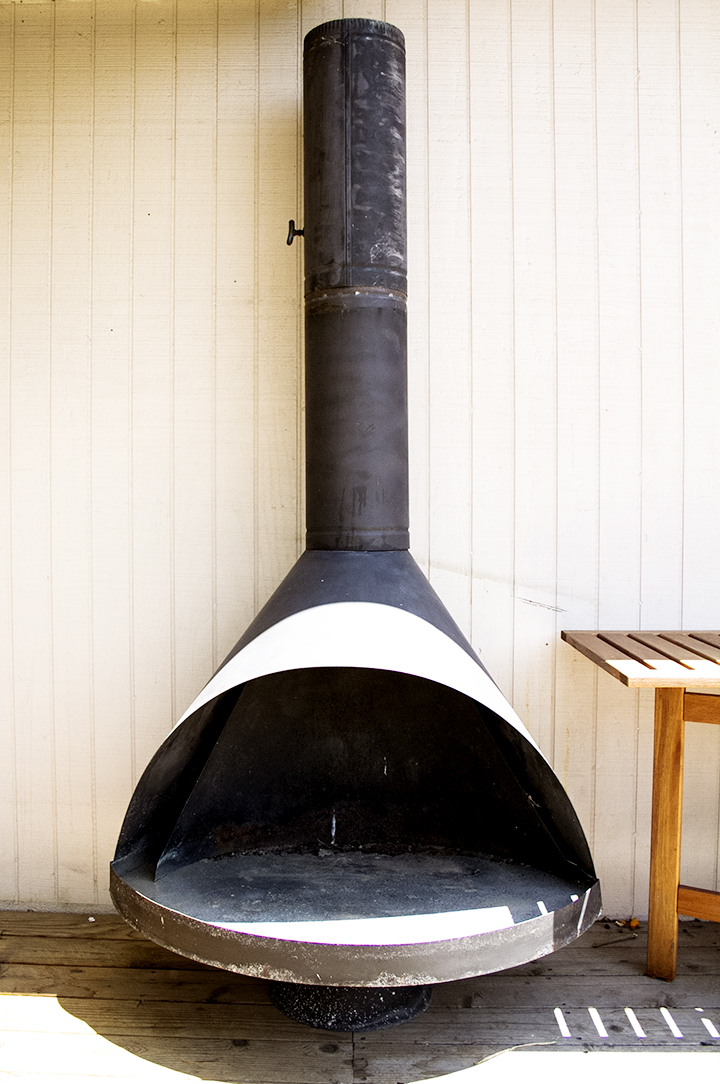 What was that? Did I just say $60?! Damn right! Let's just say I freaked out when I saw the posting. Is it the real deal? No idea. There are no markings on the piece and she couldn't remember where she bought it. Even if it is a replica had this lady been in the Greater Los Angeles area she could have easily sold it for anything between $600-1000 dollars in almost any condition. She even mentioned trying to give it away to some friends but they wouldn't take it. Crazy ass friends lady, get some new ones. I'm just saying. It's missing a screen and I can't seem to find any replacement ones online. So that will possibly be a future DIY project.
She's dusty but most of that just wipes off. Picture me doing a little dance right now. Or searching for for scrap wood holders. Also, considering painting it. I love the way the white one looks on the DWR product images but that may be too mod for me. In black I can still go rat-pack. If I change my mind later I won't cry. Live with it, I must.
♥