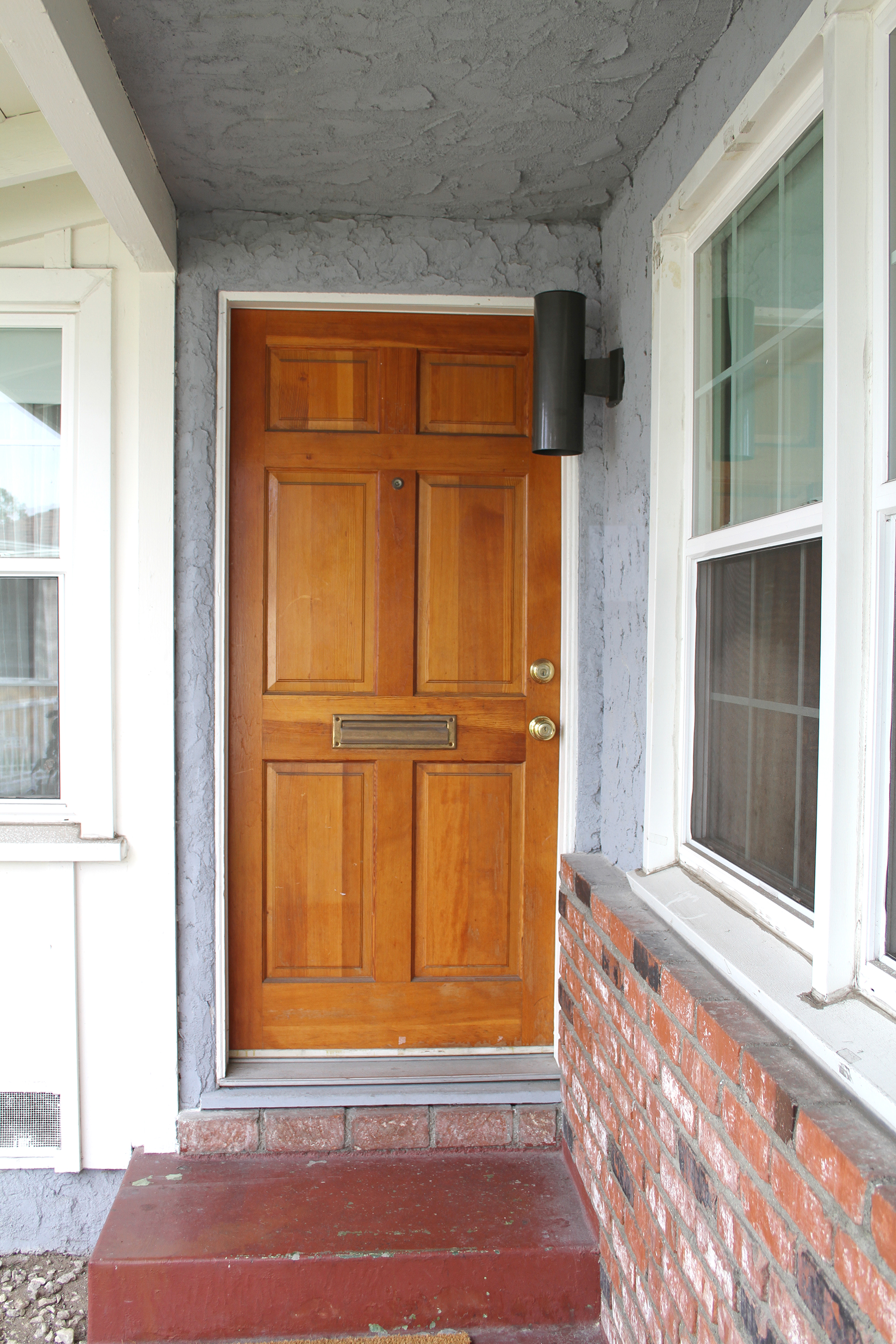 So I've known for a while now that I wanted to paint the front door black. Spent the better part of my Saturday making it happen. I'll spare you the details and how-to's as there's a million tutorials online. A few key points, I sanded down the door to get rid of some of the poly that was poorly applied before and try to minimize some of the imperfections in the wood. I started to prime with Zinsser's Bulls Eye 1-2-3. About 10 minutes later I decided there was no need. So I stopped, let it dry and moved on to painting. I used Modern Masters' Front Door Paint in Elegant (black). Took about 3 coats and the coverage is awesome. So here's what she looks like today: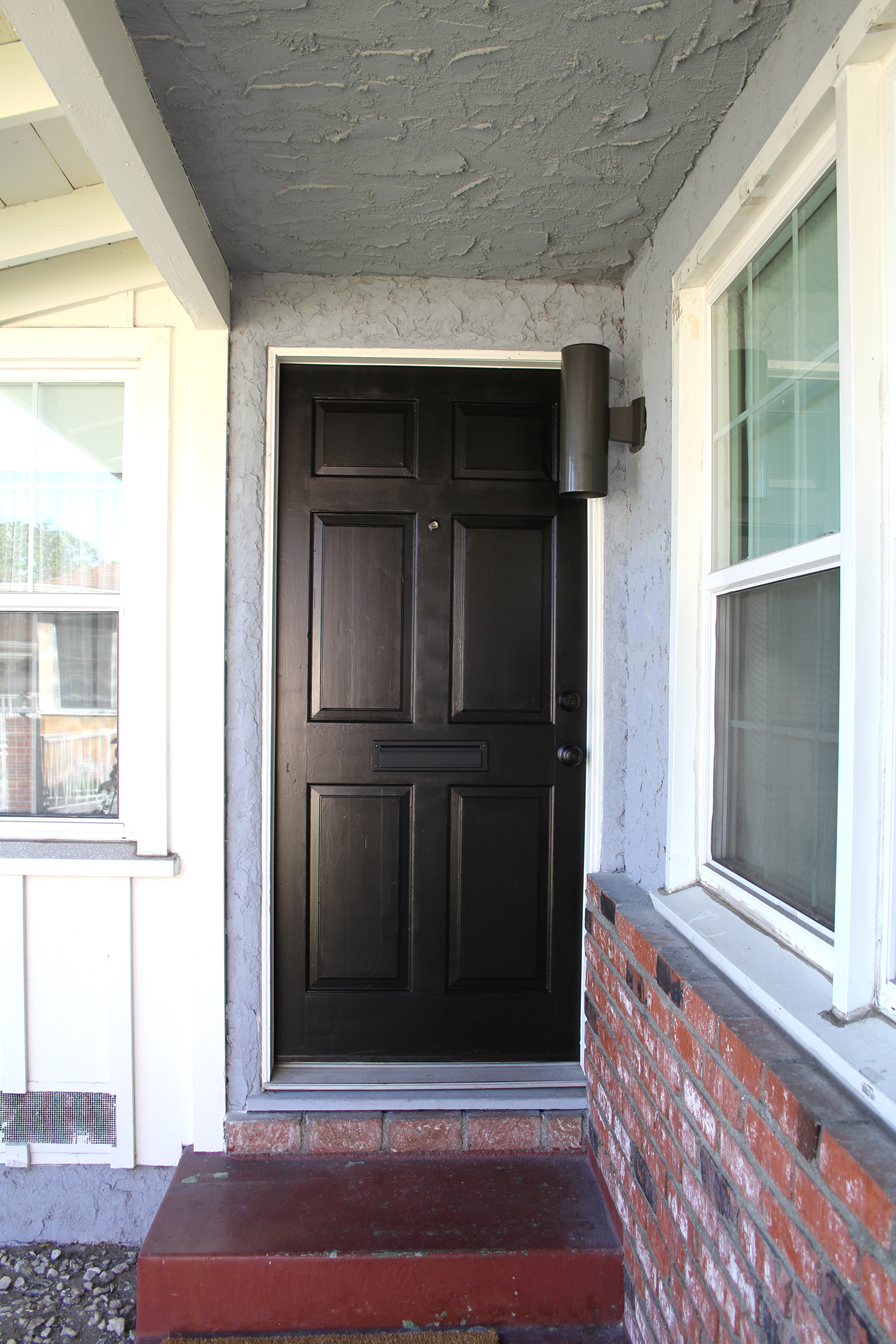 I bought a new black mailslot frame but spray painted the door knob/deadbolt. The mailslot will take a beating immediately from our mail lady (she's not gentle) but I figure I could put off the cost of buying the hardware I really want for now.
I know the reveal isn't all that impressive and you might even be thinking it was a mistake. The wood grain is seriously beautiful on that door and I refuse to paint the interior of the door. You have no idea how often I walk up to that door when I leave every morning and just admire it. However, for some reason I just didn't feel the same about the outside. Anyway, there's also a bigger vision here. Let me walk you through what I'm thinking.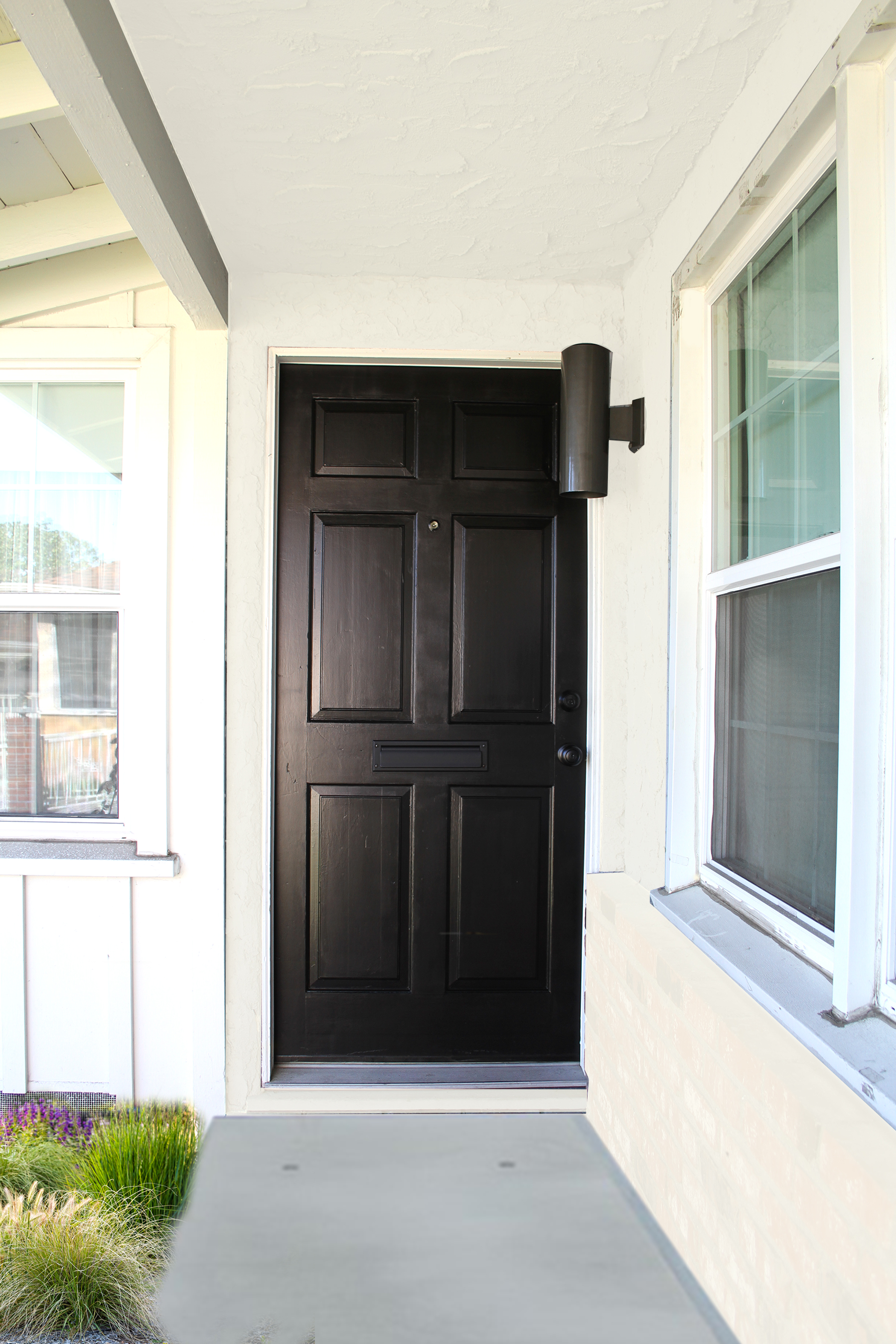 We're considering a few different options for painting the slate blue exterior of the house. Right now, I'm leaning towards Benjamin Moore's Swiss Coffee. Which is actually just a warm white (not a brown, like I thought when I heard the name). But I'm not sure how well that would play with our existing white trim and board & batten, which I'd like to save money on by not having to paint. A light warm gray is another option. I thought I'd badly Photoshop some of these ideas so that you can see what I see (as a designer it kills me how bad these are but they took 5 minutes to make so there's that).
I also took the home's main listing picture (from when we purchased the home) and did even more.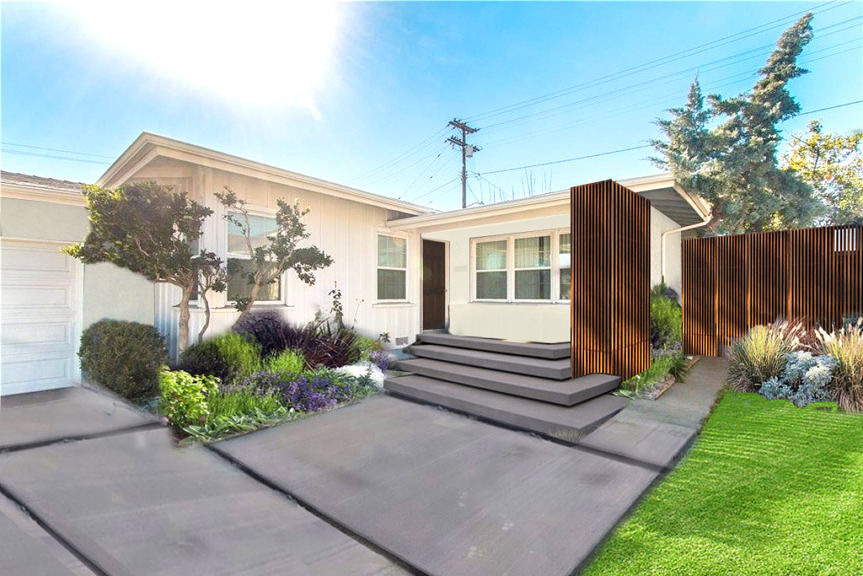 This is our some day curb appeal plan. Here's a true before shot, in case you've forgotten. The theme is warm white, concrete grays, natural wood (I know, right?), with black accents and drought-resistant landscaping. We live in LA, we don't like plants that can't take a beating or a drought.
What's a post without some Pinterest inspiration shots? You can see all of my Curb Appeal pins here.