I promise this blog isn't just about floors now. To prove it, I'm taking a break from the Living Room to share progress in the master bedroom. It's definitely not done but we've made so much progress from sleeping on a mattress on the floor on top of scary brown wall-to-wall carpeting. We've upgraded from a queen-sized bed to a king too, and actually did some mattress research. We laid on some beds guys!
Here's what we were working with: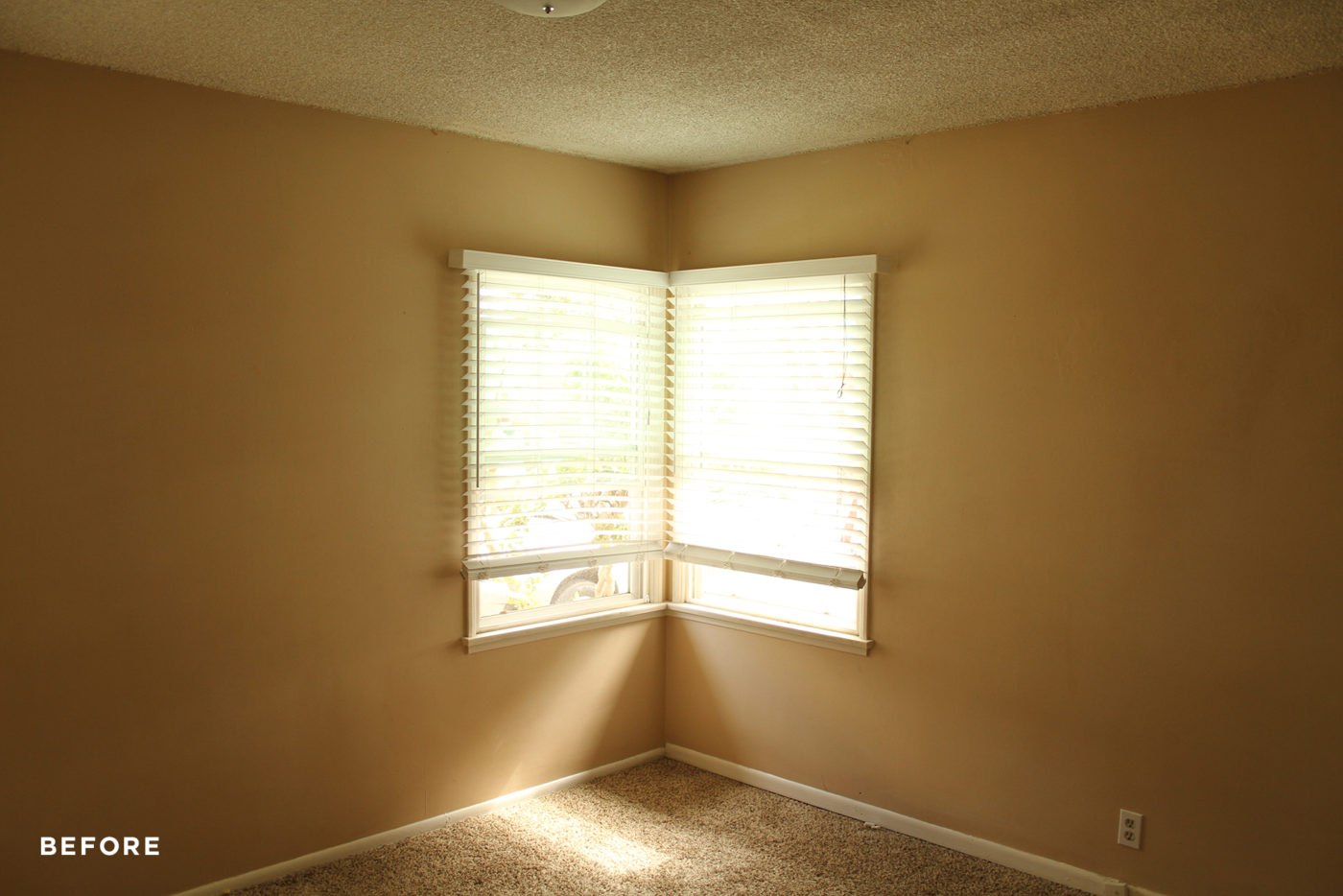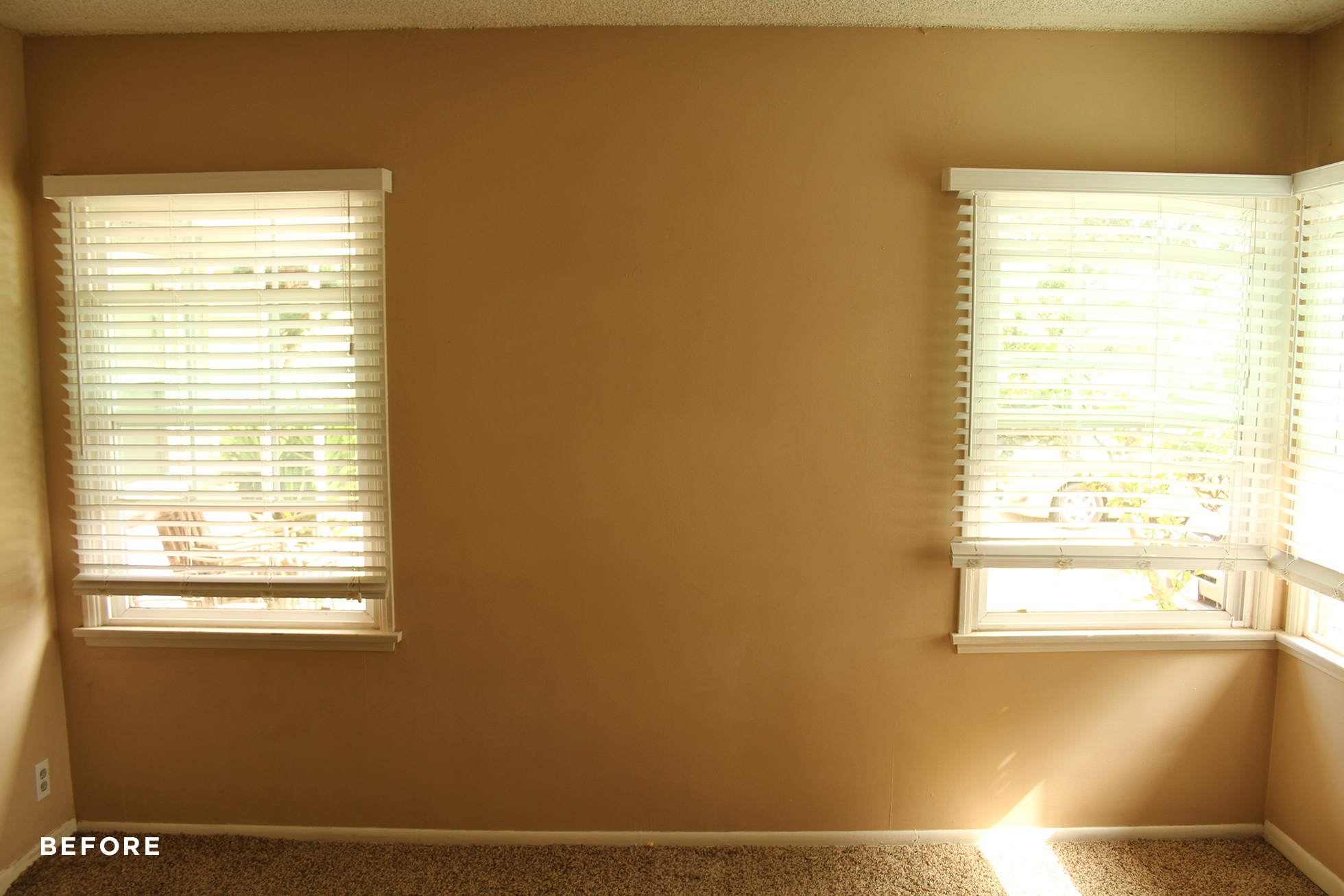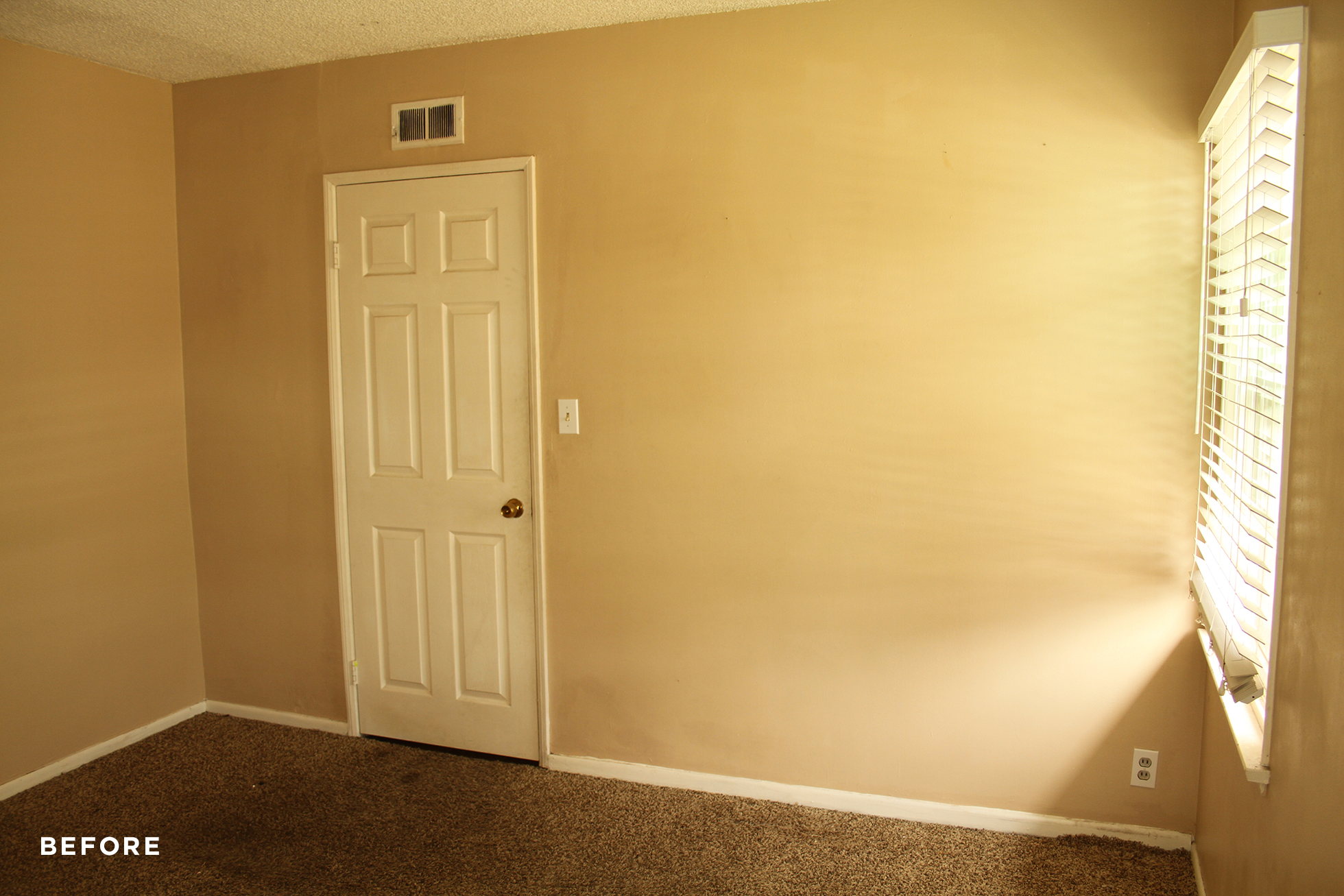 It was the same peachy tan color that the entire house was once covered in. Now its about half the house. We're slowly erasing that and the brown carpeting from our lives. One day the vinyl in the hallway, bathroom and kitchen will be gone too. Shit, talking about flooring again. Sorry! Moving on…
Here's where we are now: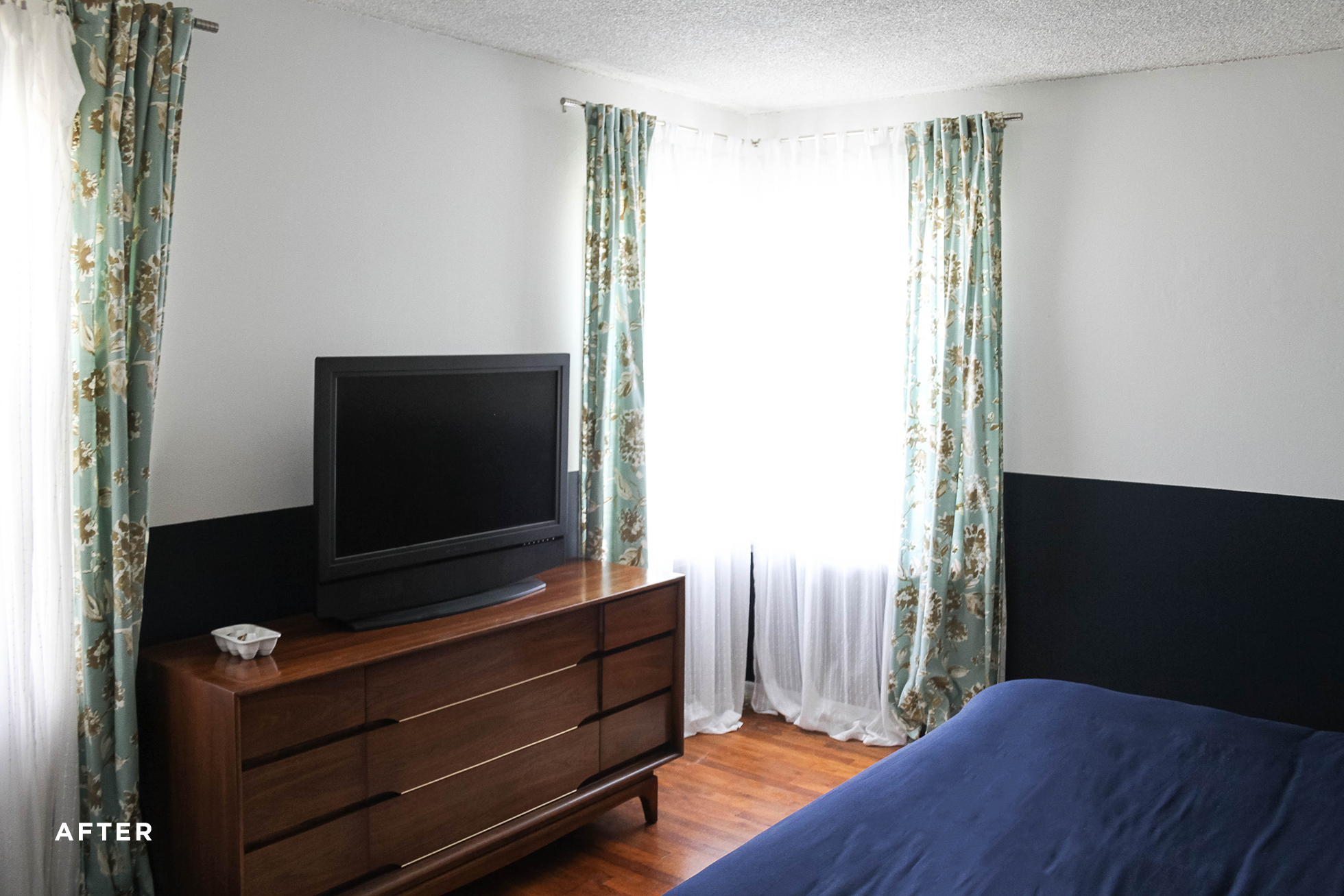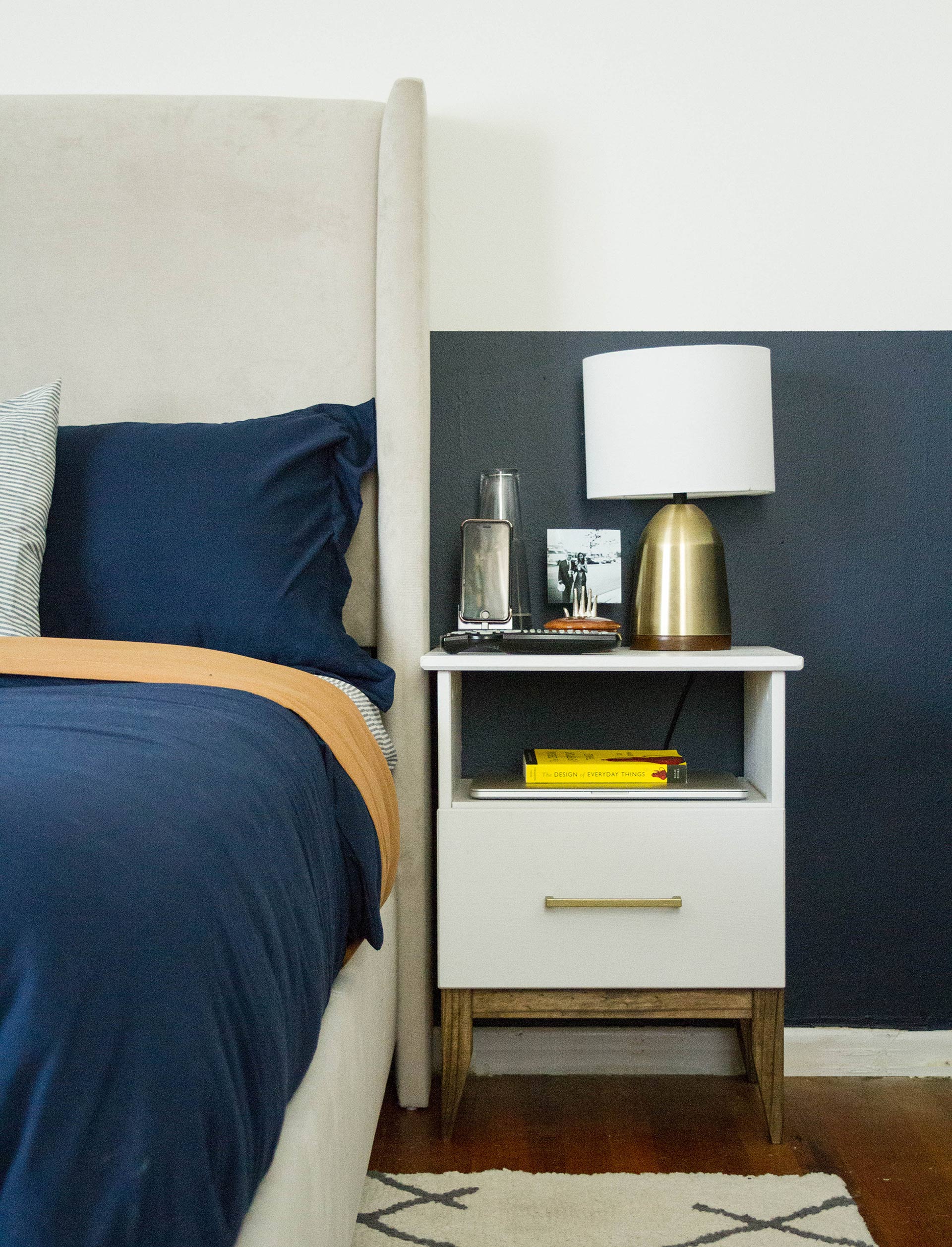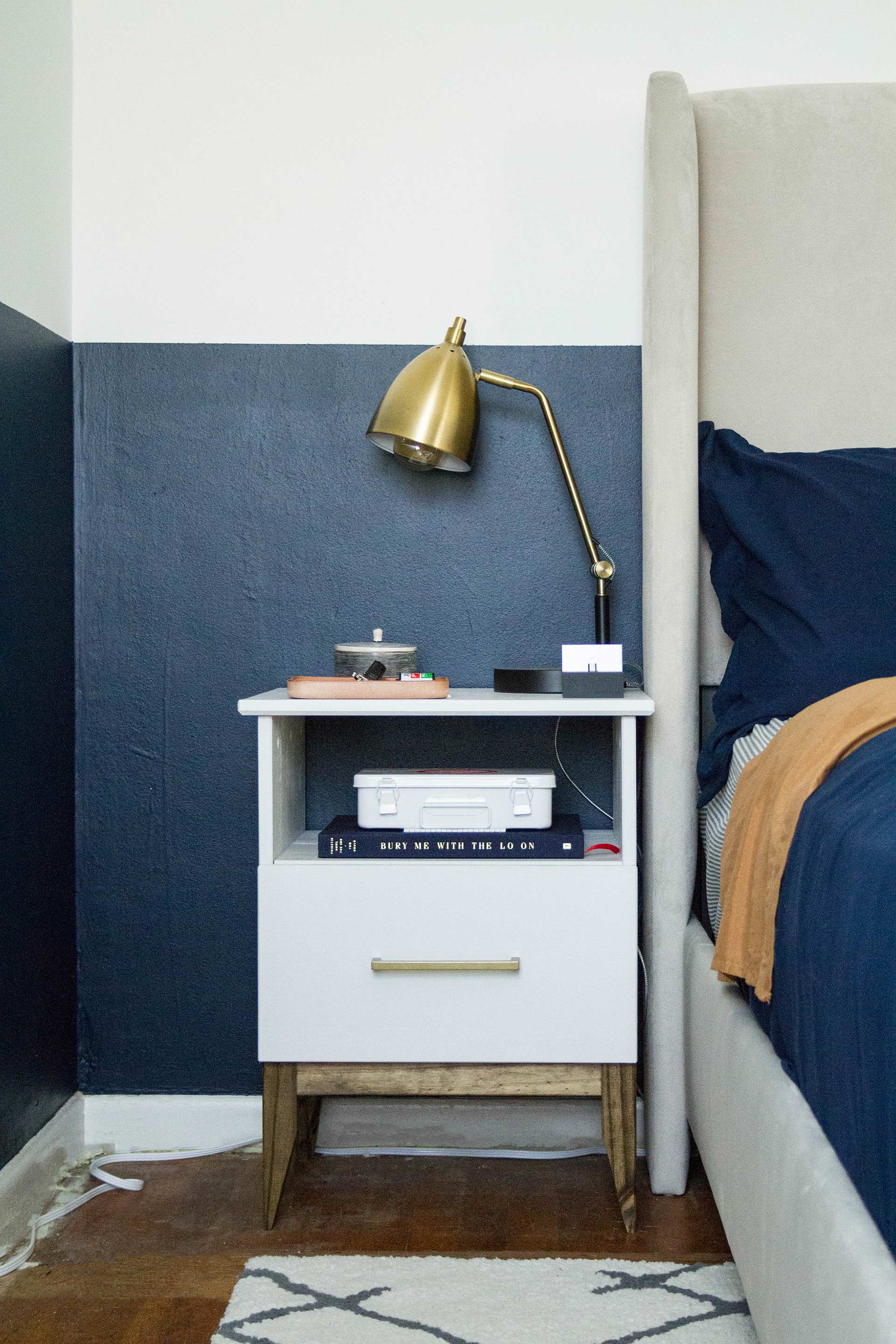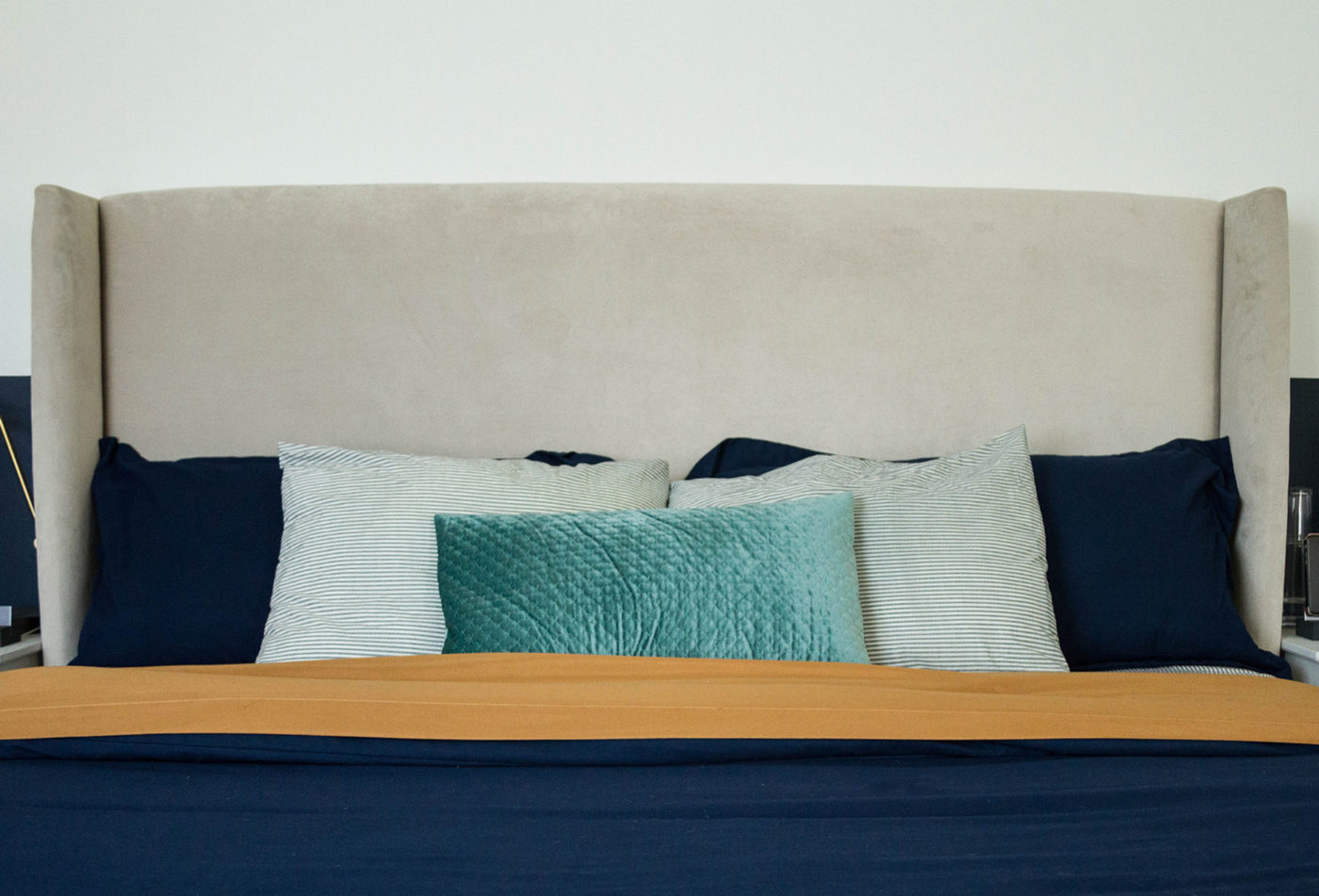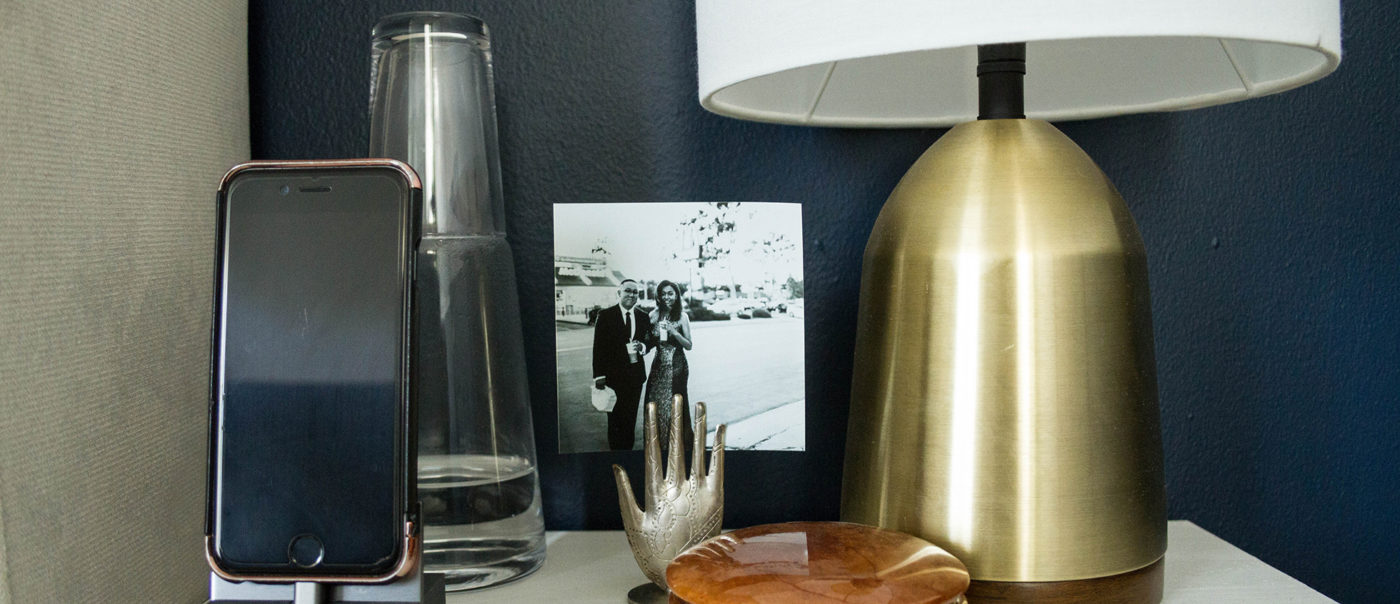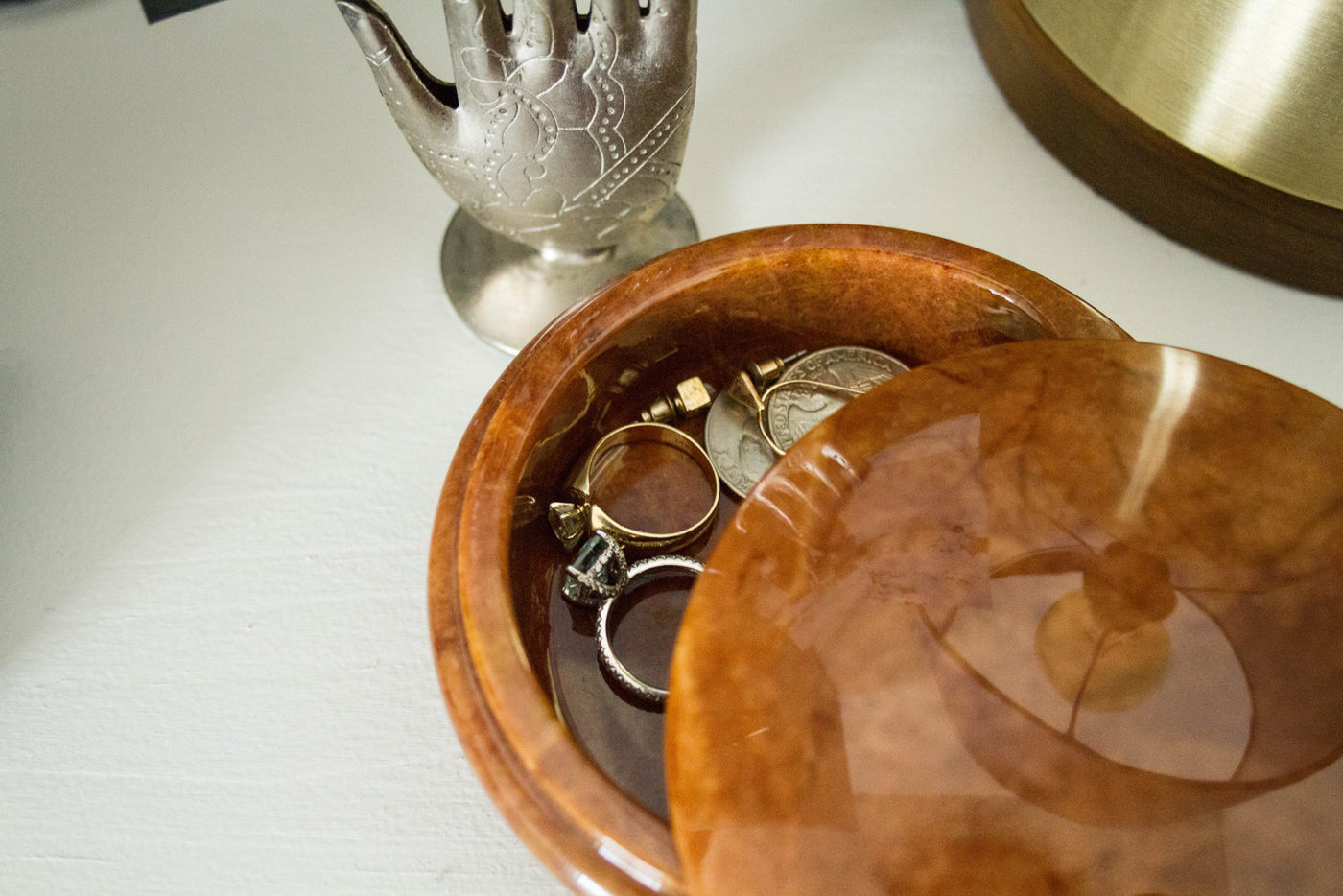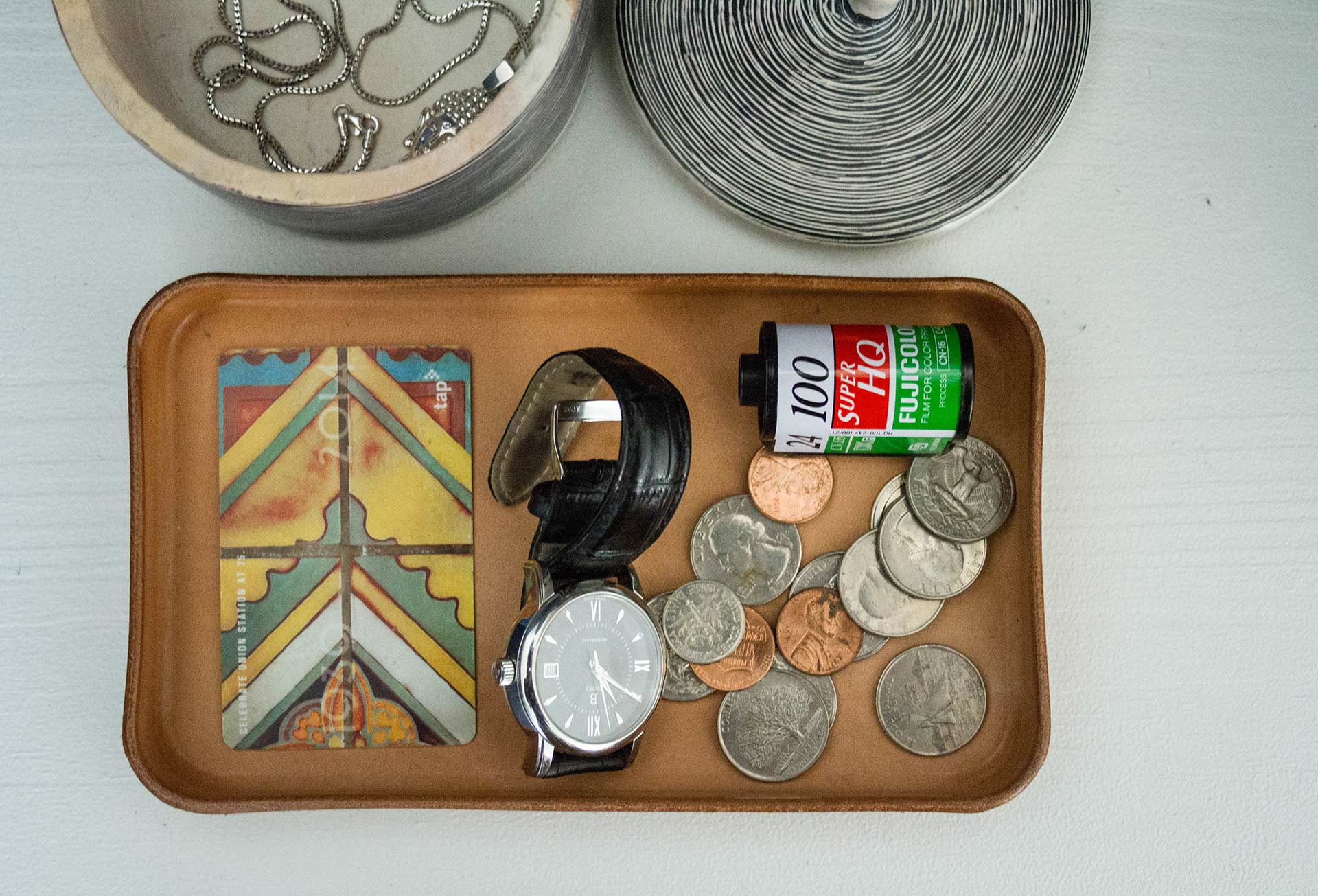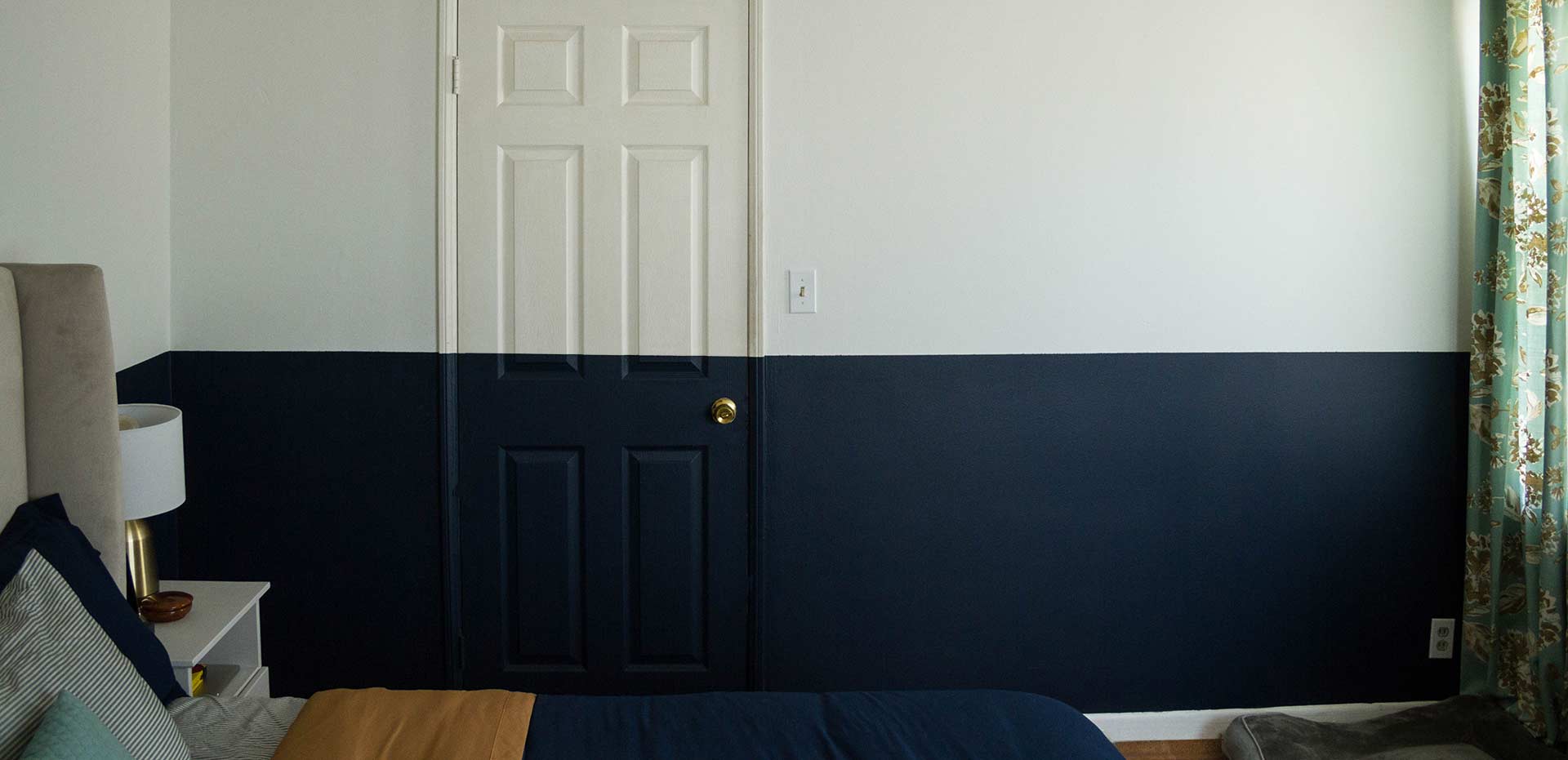 Ta-da! That's what you call progress folks. The walls are fairly bare, although the half-wall effect makes them feel less so. But… I have a confession to make. I don't know how I feel about the half-wall. I can't put my finger on why but something about it feels off. Maybe the navy blue bedding with walls is too much? I don't know. I'm going to live with it for a while longer and see how I feel then.
We'll be upgrading the TV to something mountable and you know, smarter. I'm mostly excited about freeing up space on the dresser. Speaking of that dresser. Its a vintage 1960's Kent Coffey lowboy dresser from the Forum series that we found in a little vintage shop in North Hollywood. She has zero hardware except for a little line of brass under each middle drawer. She's beautiful and was kind of a no-brainer. Our bedroom doesn't have any closets so this is the only true storage the room will have. Considering the small footprint of the room, I don't want to overwhelm it with too much.
I want to hang an oversized round mirror in the space next to the door in that last shot. Wondering how artwork and personal photography will work in the space. Drawing a blank there. Which usually means I need more Pinterest. SO yeah, that's it for now. The closet room is up next and then we're back to the living room for more excitement (no more posts about floors!).
Stay tuned.
Sources
Bed // Mattress // Nightstands // Dresser: Kent Coffey // Duvet Cover & Pillow Cases // Sheet Set // Curtains: Homegoods & IKEA // Table Lamp (my side) // Task Light (Yong's side) // Rug