He has countless other stories just like that. Yong's dad happens to be a 9th Degree GrandMaster in Tae Kwon Do. Back in the 70s and 80s when the American fascination with martial arts hit the big time he was a pretty big deal. Training professional athletes, celebrities and the like. When Yong was growing up, his dad had lesser known students that trained under him whom were very serious about their craft. They lived and breathed it. Ever since I've known Yong he's referred to them as "the black belts." The people he credits with helping mold who he is today. After meeting a few of them, it's amazing how easy it is to see which aspects of his personality he got from each of them.
When we took a trip up to San Francisco in late July this year, Yong insisted I meet one of his favorite black belts, Mr. McKinney. We met up with him for coffee, caught up, listened to more stories from Yong's childhood, including some about a certain Ferrari. Some stories Yong had never even heard before. It was pretty amazing and I could've listened for hours. Since it was our last day in the city we had to be on our way, but before we did Mr. McKinney wanted to show us something. We drove to his home and he opened his garage, lifted the cover off a car and revealed this: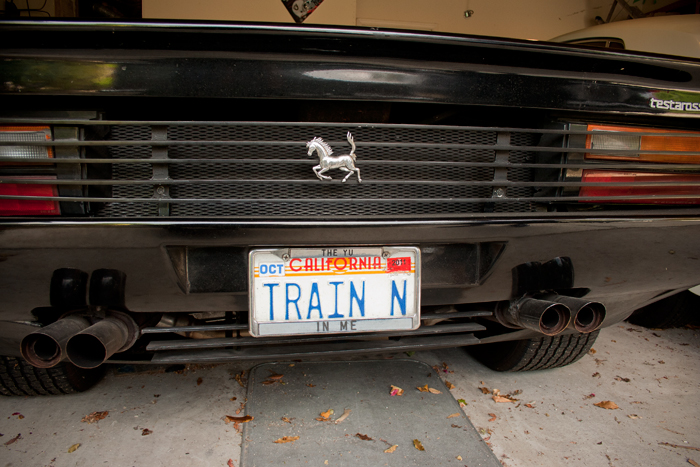 I'll probably never forget the look on Yong's face when he saw it. It was like a giant keepsake from his childhood. One he obviously couldn't keep, but one I could certainly capture for him. So I ran to the car to grab my camera and took that shot. The instant I reviewed the picture on the LCD screen I knew it would end up as a poster sized print hanging at home. So here we are! I mosey'd on down to Ikea this past weekend while Yong was in Vegas at a bachelor party and picked up a few frames (that's an understatement). I'm pretty obsessed with Ikea's Ribba frames. What I'm not too keen on though? The hanging "system" they come with.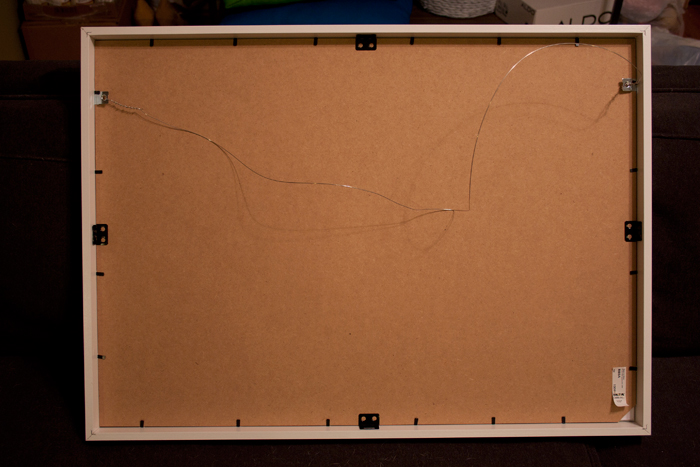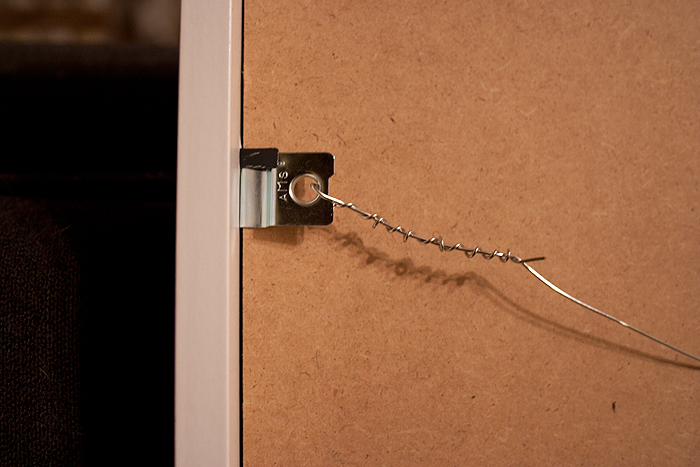 Yep, that little wire is supposed to hold up the frame. Most of the time, the grips on the side end up sliding upwards from the weight of the frame. Not great. While making my morning rounds one day I stopped by Little Green Notebook and noticed this post. Yesterday I picked up some Keyhole Fasteners from Home Depot and got to work. [Sidenote: I went to HD thinking Jenny from LGN was being super ingenious and using the fasteners for something other than their intended use. Had I done my research I would have realized that this is exactly what keyhole fasteners are for. Just a heads up if you drop by HD yourself and someone asks you if you need some help.]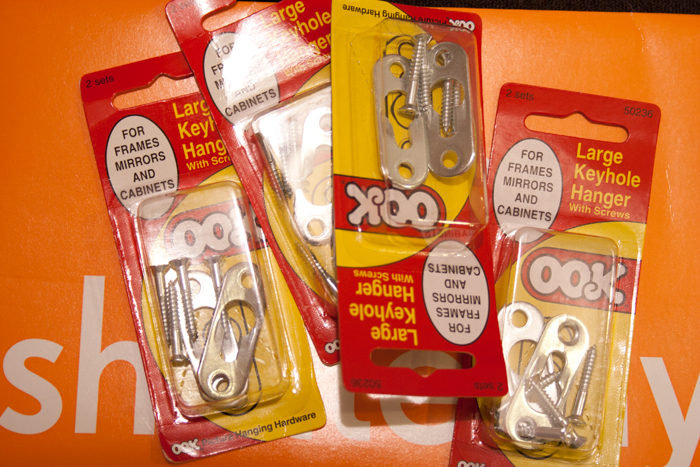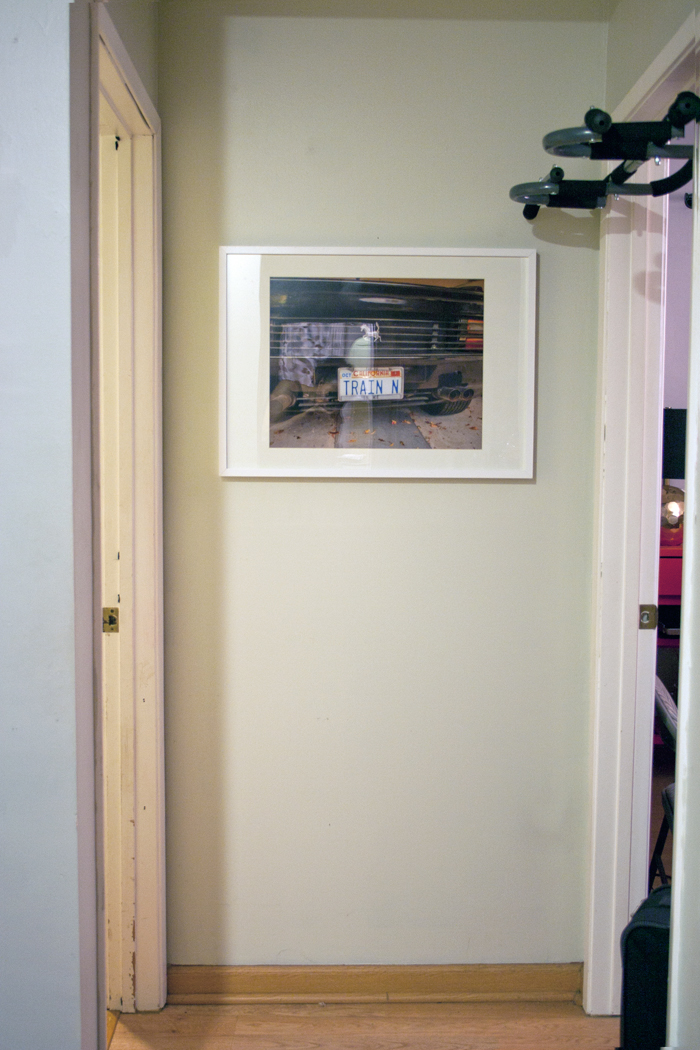 Ta-da! I'll be adding some wall hooks below it soon, so that we have somewhere to hang our Bug Out Bags. More on that later! :)