The last time you saw our living room it looked a little like this: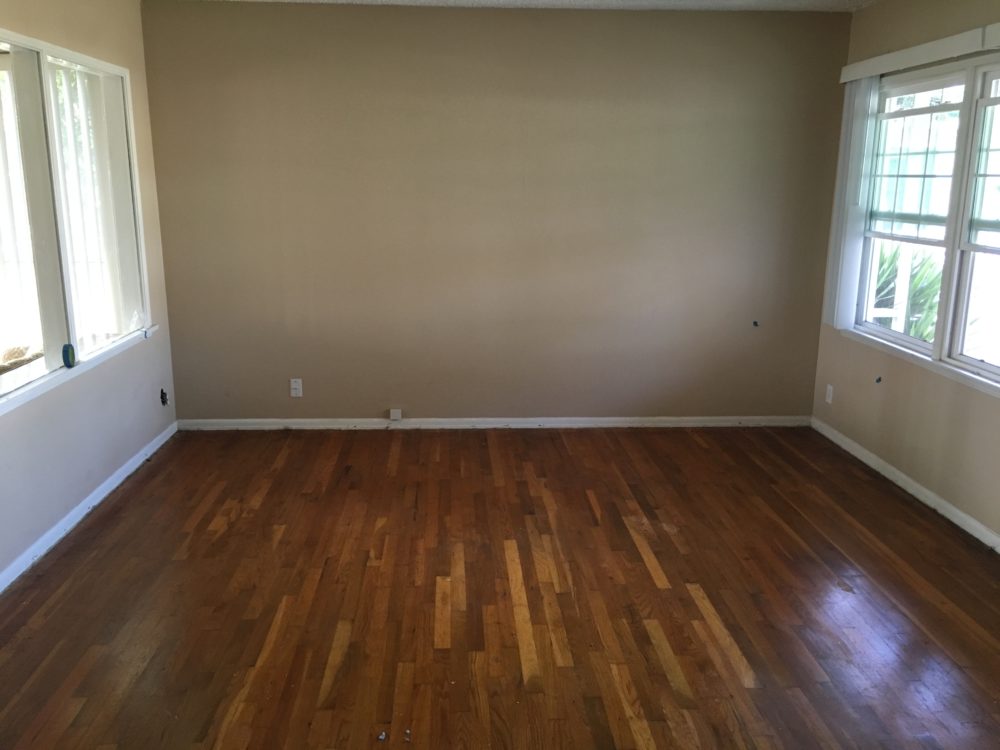 I needed to get rid of that peachy color as fast as possible and I really liked the idea of an accent wall. I've never been scared of dark walls so I started there. Our last place had a couple black walls/doors. One of them was even a chalk wall. While black was still on the table, chalk wall was not. I could never manage to keep the chalk dust off the floor.
After spending way too much time staring at swatches at Lowe's I decided to go with Sherwin Williams' Dark Night. I could have sworn the name was Dark Knight, but maybe that's just my obsession with Christian Bale talking. Anyway, this is what we got (after we mounted the TV):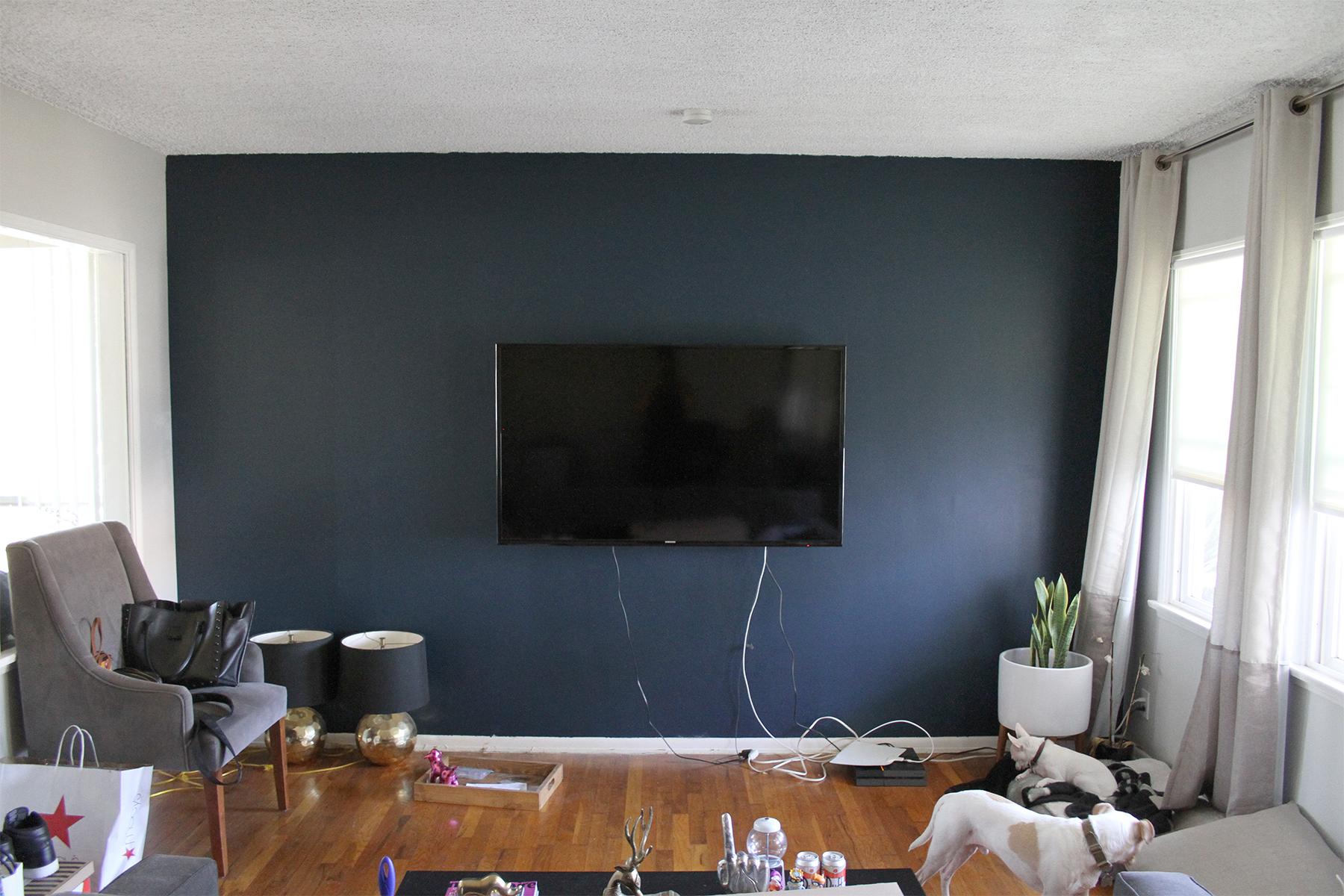 I am absolutely obsessed with this color. Its the most perfect navy. Not too purple or green, just right.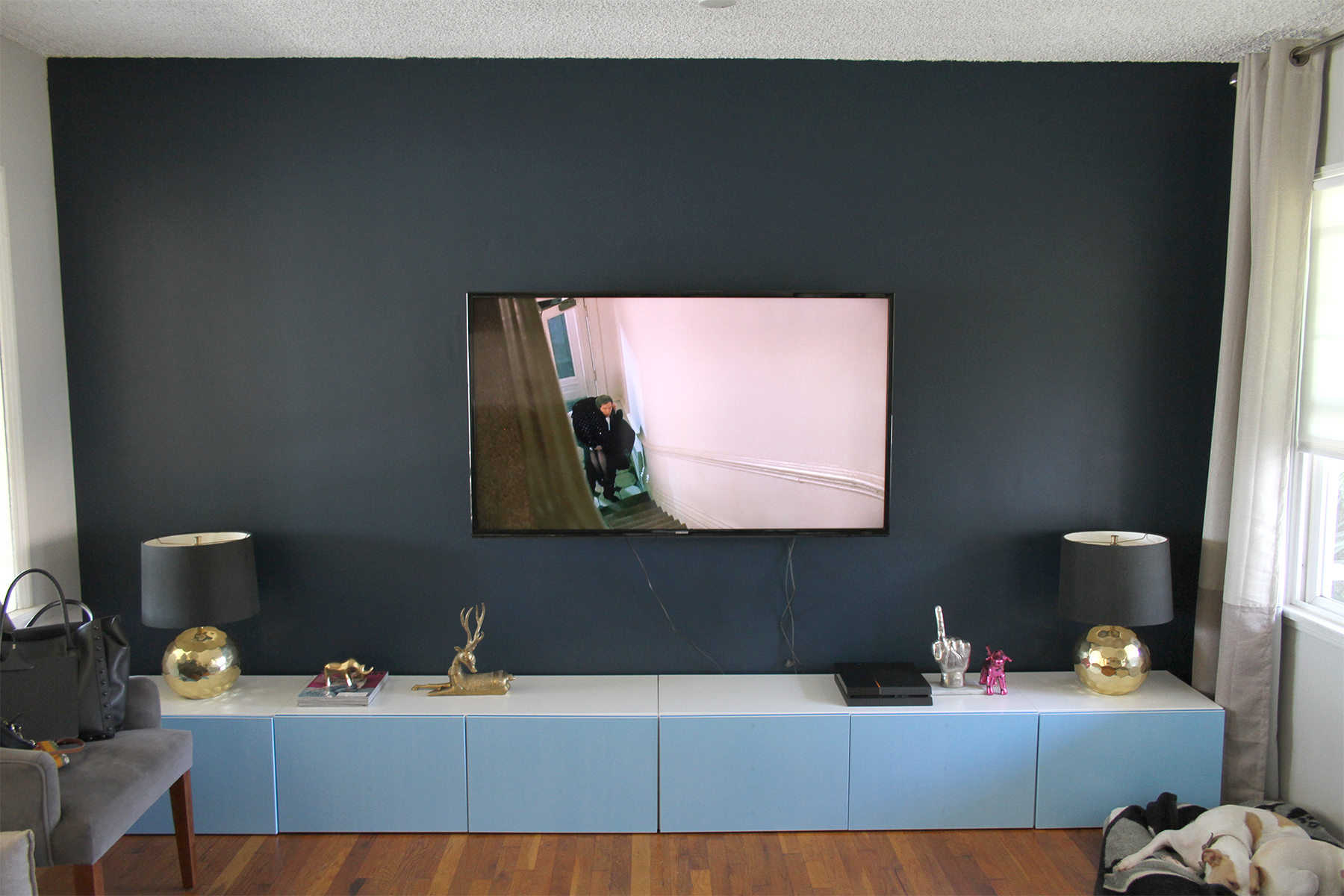 I haven't been able to let the idea of having built-ins on this wall go. However, it's pretty limiting to TV size and future upgrade possibilities. But we still needed something so as per usual… IKEA to the rescue. We used several Besta shelf units with Selsviken high gloss doors (that's the blue protectic plastic you're seeing above). Eventually I'd like to make them look like built-ins by raising them off the floor a bit and adding some moulding (mayyyyybe some hardware). Something like what Sarah did here. First we have to tackle some electric upgrades to the area so I had to get comfortable with this situation.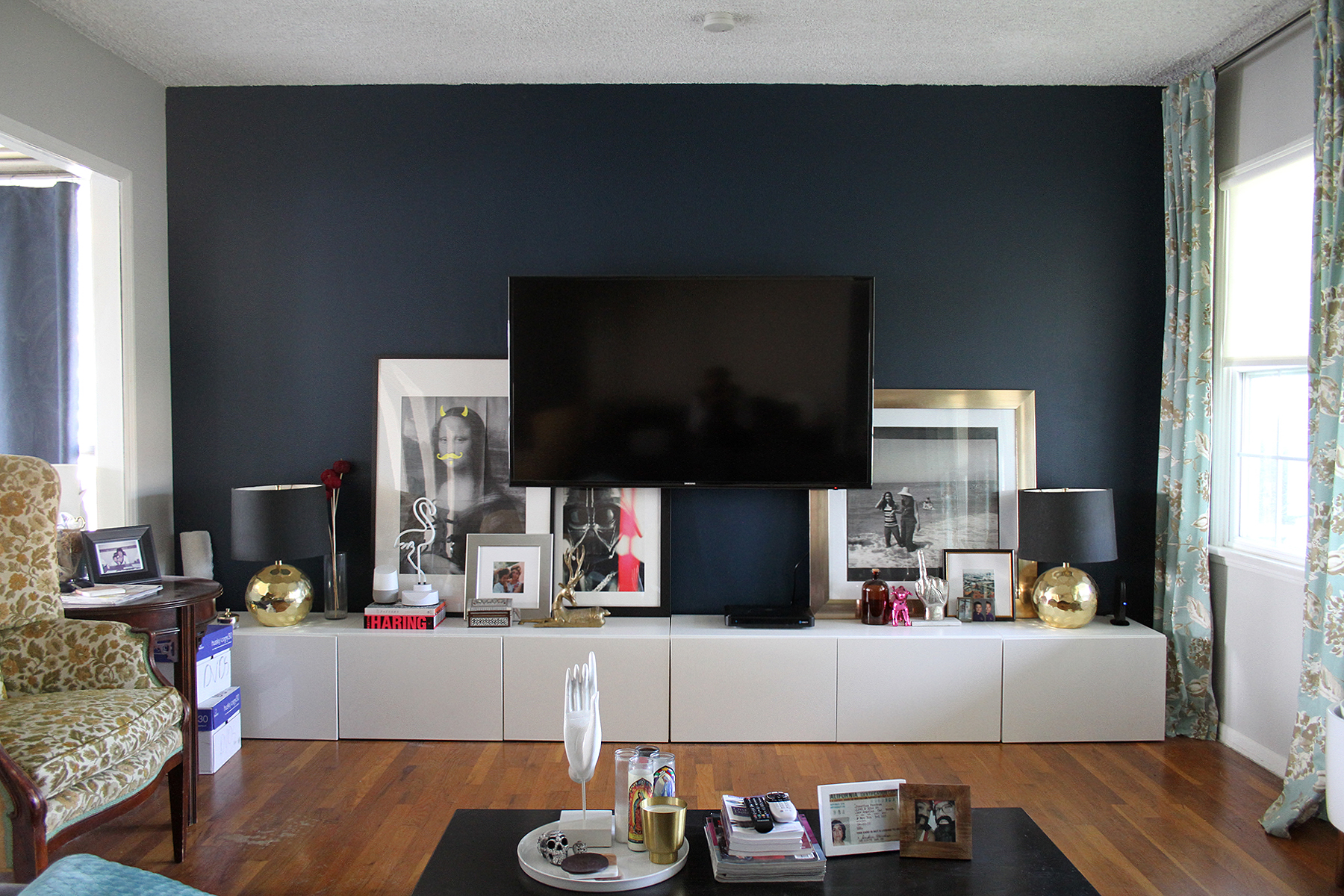 That is what the living room looks like currently. Literally, today. I'm trying to convince myself that I want a gallery wall here. Modern art with traditional frames in warm woods and golds.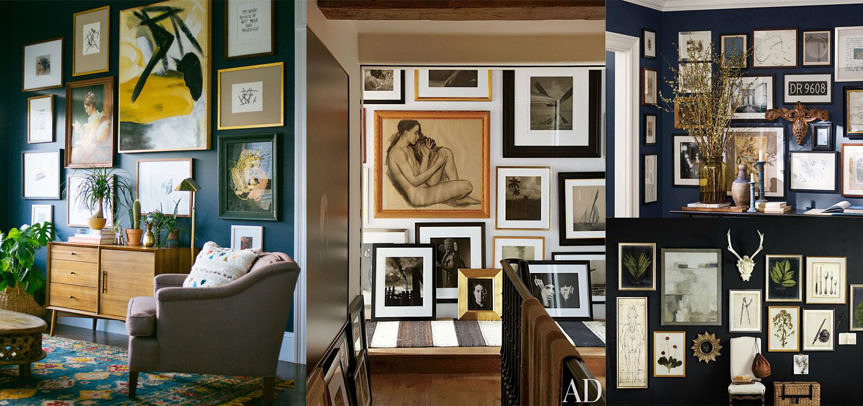 It's a matter of getting the proportions right and finding the right pieces to go up, mixed with personal photographs. Going to take my time building up that arsenal. For now, its not a bad view.